COT Report – 9-15-15 – 9-22-15
September 23rd came and went without a crash in the global economies.
I'm not surprised at all.  I would not have been surprised either way because certain events have to happen in a sequence in order to fit the prophecies and the date ranges given in the 7 scriptures about the lengths of days, in Revelation and Daniel.
Certain things have to happen by October 23/24 2015 in order for the start of Daniel's 70th Week on September 23 to have been correct or we look at the 30 days from 9/23 to 10/23 as a 30 day prelude, just like the 30 day prelude from the DOW crashing 777 points in late September 2008 until Obama's "in one week" speech.
I have not had time to view all the multitude of comments on my last article but my wife did and she said most were very negative.  I work 16-18 hours a day 6 days a week and minister on the Sabbath so sometimes my time for reviewing comments is very short.  Love the negativity though, keep it up and keep me honest!
But, if you think little happened on September 23rd then I invite you to view this short video because A LOT happened and is happening as I write this.  We had the pope in who visited the Whitehouse, addressed Congress, and made some other interesting meetings, and Obama who spent time with Zi of China, and then today with Putin.  Obama meets with all the top leaders in the world in the space of 6 days?
Sept. 23rd – Nothing Happened? Are you Blind?
https://www.youtube.com/watch?v=pE_vzcSu_qM
Nothing happened?
A few months ago, in the Spring, I became aware of the cover of the year on Economist magazine and who its owners are and past history.  I thought it was interesting but did not pay too much attention to it until recently.
A SilverDoctors reader and commenter who goes by SilverBadger recently made some comments about it to me and I saved one of his comments on a chrome tab for several weeks meaning to get to it.
Then, another SilverDoctors reader in Wisconsin sent email to me via one of my websites about the same image and made some interesting comments so I searched around the internet until I found a very large image file on it so I could zoom way it and take a closer look.  To my amazement, I started seeing answers to when the elite might perform the Glocal Economic Crash of 2015 and it seems to be all right there in the picture, if you know what you are looking for, and I do.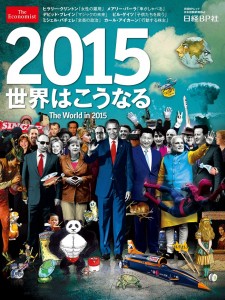 As if I did not have enough evidence to write an article, I shared the findings with yet another SilverDoctors reader and friend in Phoenix and he found something on an image I had not noticed.
Later this week, I will share my findings in an article on my website and here at SilverDoctors then will do press releases of it shortly thereafter.  I am beyond convinced of what they, The Elite and the West intend to do and they are not about to let China and Russia and friends have their way in reducing the U.S. Dollar role in world currency for if it happens then their time will come to an end.
It ain't gonna happen folks, FUGGET ABOUT IT.
But, for right now, since I have tickled the ears a little bit I will show you one thing…
See the Pied Piper on the image?

Compare this to the next to last header image at my website…

What I will tell you is there is definitely a connection and I knew it as soon as I saw it.
So what happened in gold and silver this week?
The previous COT Week ends on Tuesday mid-afternoons and the new one begins.
In silver, we see the Commercials dumping almost 5,000 longs at low prices, then the Speculators lose almost 11,000 shorts I the next 3 days!
The bright spot for the Speculators is the Small Specs did sale 889 longs at the bottom.
Those silver Commercials picked up at least 5,000+ shorts at the top…
In gold, virtually the same things happen but there is a twist.
The Large Speculators are busted for 13,723 shorts as price leaps up.  The Small Specs lose 3,297 into the upward price raid.
But, at or near the top, the Large Specs pick up 7,855 longs!
Look at the rest of the gold chart…  They do not have those longs anymore and that should be revealed in the next COT report.
The Commercials, of course, sold 5,896 longs near the bottom for huge profits and now the kicker…  Drum roll, please…!
The Commercials pick up a WHOPPING 18,353 shorts near the top!
And that is why price declined on Tuesday…
Still reporting from the Wilderness of Southern Illinois where we have neither too much rain or too little rain and the grass is still completely green without watering this year (unlike all the other 35 years I have been in the Midwest…).
Stay thirsty for physical metal, my friends, and do not be enticed to sell,
Marshall
https://www.facebook.com/marshall.swing.9
http://www.cftc.gov/dea/futures/deacmxlf.htm
http://www.cftc.gov/dea/futures/other_lf.htm