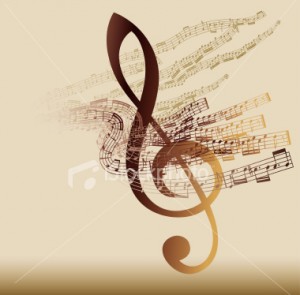 When I wrote "The Heartland" it was in the 1980s and I was in the U.S. Air Force probably stationed in North Dakota.
I was a young man then, around 28, and in my brief life I had seen a lot of wrongs in the world.  I was particularly aware of the wrongs in the world because as a young man of 10 I started delivering newspapers to make spending money for whatever I needed.  Our family was not well off so I contributed to not just my desires but also necessities.  That made me aware that everyone needs to do their part in a family.
From before 10 years old I read 2 newspapers every day, the Thomasville Times and the High Point Enterprise, two locals in North Carolina.  I read them because my parents always read them.  Both my parents worked every crossword puzzle ever in those newspapers and had books with crossword puzzles in them.  They new history and current events very well.  I followed their examples in gaining knowledge.
When I got to my first Air Force Base in Minot, ND, I got involved with the base chapel and some good people.  I also watched Christian TV programming regularly and became aware of people trying to restore biblical ways back into a society that was faltering.  I decided to get involved in some groups and helped out in school board elections with candidates who saw firsthand what removing prayer from the public schools had done to children's lives and attitudes.  Where I went to school in North Carolina we still had prayer in school and said the Pledge of Allegiance in the 1960s and early 1970s!
But further into the 1980s it was clear all of America's heritage and values were being viciously attacked and removed from public life.
"The Heartland" was my outlet, at the piano at home, to sing about the need to come back to the ways of the fathers, which really means the Ways of YHVH God the Creator of the Universe and everything in it.
America was once a country where neighbors knew and trusted each other.
America was once a country where people made sure others less fortunate were attended to and did not fall through the cracks.
America is the story of people who endured great hardships and became Presidents after going to school in one rook school houses.
America was once a country where morals were not an afterthought or no thought at all.
America must get back to the love of old OR cease to be a nation and perish.
The only way to return to true freedom is to return to true values found only in the Bible and given only by The Creator of us all.
God gave His Son so we would know how to live the life His Son led and walk in that path no matter what the costs.
We have seen the horrible holocausts of wars, world wars, and ethnic cleansings.
It's time to return to the values of YHVH God, the Father of all Creation!